Almanac References: 1665, Providence, Sunblaze, Riverside, Saronne
Our vignette is the thrilling second half of Law of the Riverside. Join Ald as he combats the dastardly Phoenix Men — a group of fire starters who will burn your house down if you don't pay them off. The artwork is provided by our amazing colorist Natalie Baaklini. To see a preview of the next page, please vote for Snow by Night on Top Web Comics.
Otakon is a few days away and I'm a whirlwind of chaos trying to get ready for a show this large. At this convention, we are unveiling new prints of Mathilde and Snow-by-Night to round out our main cast. The portraits were created by the fantabulously talented Erin McManness. Diane uploaded samples of the portraits to tease you. Because she's like that.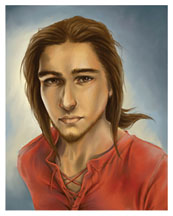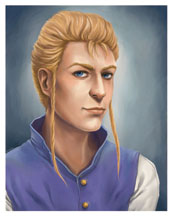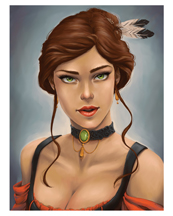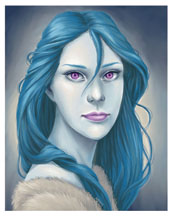 Britt's fan art was featured on Tamuran this week. Go check it out. While you're there, read their amazing comic.
---
---